There were a few comments on the last post, and also a few emails, that I wanted to respond to as a blog post.
I think probably a lot of people are feeling the same way right now.
If you are 'awake' and unjabbed, it's very difficult and scary to deal with the 'reality' of a world that is just so scary, untruthful and threatening.
How can we deal with all the fear we've got?
All the anxiety?
Again, the answer is very simple, but putting it into practise is going to take a lot of time, effort, determination and prayer:
Raise those fears back to God.
====
God is behind everything.
Never forget that, because God is only kind, compassionate and merciful, and God CAN turn everything around in a split-second, if He so chooses.
And if He doesn't so choose?
So, what are we doing to do? Waste the last few weeks or months or years of our lives paralysed with fear, before we even get there?
Honestly, that is no sort of life anyway.
Whatever is going on, we still have free choice.
We can still choose to look for the good, to be grateful for today, this minute, this second.
This test is so hard, precisely because it really boils down to one of perception and emuna.
====
Here is how to get through the next few weeks:
Make some time to talk to God every single day, and to 'get real' about what you are scared or worried about, but then to throw it back to God to deal with. Ein Od Milvado.
Make some time to dance and clap for at least one song, every single day – and especially those times when the despair of the fear or the anxiety is starting to shoot up again. I've been putting this into practise now for 3 months, and I'm telling you that it is THE key piece of advice to get through all the stress we're feeling.
Get close to the true tzaddikim, especially Rebbe Nachman of Breslov and Rabbi Eliezer Berland – and do whatever you can to help them out. Pray for them, donate to their organisations, spread their teachings follow their advice. You'll get paid back a billion times over, for any help you give the true tzaddikim to win this spiritual battle.
====
Other things that will definitely help is to recite one, or 3, or 7 Tikkun Haklalis every day.
Or to get hold of some of the Rav's prayers, and to say them.
(Go HERE for the books of the Rav's prayers in English, available on Amazon.)
Or to do a small pidyon nefesh over on the RavBerland.com website – which is my secret weapon for turning things around, whenever the anxiety is starting to crest again.
(Go HERE for that option.)
====
This is what I'm doing myself, and this is how I'm managing to walk that fine line between acknowledging the truth, without going totally nuts.
Which brings me to another subject I just want to cover, in this post.
A few readers sent me a link to THIS – a video on Bitchute of scientist Andreas Noack, saying that the Covid 19 shots are full of graphene hydroxide.
The postscript is that he was meant to have been killed immediately after making this video.
Let me walk you through the steps I took to try to check this out, and then you come to your own conclusions, as always.
====
I watched the video, and made notes about what he says his qualifications are, for making that statement. According to the video, he says he's a chemist who did a PhD in carbon / graphene products.
He also said that any competent chemist would say the same thing about this being graphene hydroxide in the Covid shots.
He described that this 'graphene hydroxide' acts like 'nano razer bloods', cutting the blood capillaries from the inside, and the reason that so many athletes are dying is because their blood goes round the body faster.
====
Already at this point, I am tending towards thinking there is something dodgy going on here.
Dr Pablo Campra, the spanish chemistry professor who actually put the Covid 19 shots – four different brands – under the microscope, and wrote a detailed report of his findings, surely also counts as a 'competent chemist', and he hasn't mentioned a word about graphene hydroxide being in these shots.
So now, I go and start looking into Andreas Noack's qualifications, HERE, on his Researchgate page.
====
He has 23 papers listed, and none of them are about graphene or carbon.
====
What he DOES seem to have a lot of expertise in, tho, is PCR tests, cloning, DNA and RNA.
Which puts him firmly in the camp of the type of scientists doing all these 'experiments' on us, with the Covid 19 shots.
So, I can't see any evidence of his PhD in chemistry, but I CAN see lots of evidence that he's a scientist who hangs out with people who like PCR tests and messing around with cloning, DNA and RNA.
More and more, I start to feel like this information is really 'disinformation', to throw people off the trail of the proven link between electro-magnetic graphene oxide nanotech 'antennas'  and the ability to 'remote control' people via 5…G 
====
What about the 'fact' that he was apparently killed immediately doing this video?
I got sent THIS video, that is meant to be of his wife, apparently telling the world her husband just got killed.
Again, watch it for yourself, make your own mind up.
To me, it doesn't seem very credible that she can't explain how her husband died, other than to make some vague, mysterious statements about him being 'attacked'.
And it's also not credible that she's apparently so unafraid of also being 'attacked' by the same people who apparently just murdered her husband, she's off immediately making videos encouraging people to rise up.
It doesn't seem to me that pregnant widows of people who have just been murdered for their beliefs would do something like that.
But what do I know.
====
Lastly, after a bit more scouting around, I find THIS weird video from last year, apparently showing Andreas Noack being arrested by German police during a livestream he was doing from his home.
====
Again, something just feels very 'off' about this whole thing.
Not least, that this video is still up on Youtube a year later, when so much is being 'censored' so fast.
I'm happy to get more information, if anyone has it, that could change the picture, or fill it out.
But currently, my feeling is this is fake news.
====
Why would someone 'fake' something like this?
There's a few reasons.
People like certainty, and by keeping us uncertain about what is really going on with these Covid shots, they keep us stuck in confusion, and unable to act to protect ourselves and educate others.
Another reason could be the unremittingly negative tone of what he is saying.
EVERYONE WHO GOT JABBED IS GOING TO DIE…. FROM A BILLION CUTS OF TINY RAZOR BLADES IN THEIR BLOOD THAT WILL NEVER BIO-DEGRADE!!!
====
No-one could accuse me of being an optimist when it comes to these shots, but at the same time, I simply don't believe that there is nothing a person can do, to improve their outlook, if they got jabbed.
I don't believe that whatever is in these shots can't somehow be bio-degraded, once we know what's really going on with, and otherwise neutralised.
The main danger is from the immediate deaths and serious neurological damage they are doing.
Short-term, they are very dangerous.
But over the longer-term, I have faith that a solution will be found, to start to turn things around. There is so much we still don't know, why automatically believe the worse-case scenarios?
====
Which brings me to the last point.
When people aren't with the true tzaddikim, even if they are very knowledgeable, and very well intentioned, they are still missing that crucial ingredient of 'hope' that makes all this bearable and manageable, day-to-day.
Rav Berland is the Tzaddik HaDor, and each time I've come close to sinking over the last few years, just reconnecting back to him in some way keeps my head above water.
Maybe, I'll read something he says that gives me instant hope and courage again.
Maybe, I'll say one of his prayers and I can 'feel' it working, spiritually.
Maybe, it's just enough to know that the Rav took so much suffering upon himself, it can't be that all this is just going to end so very badly.
There is hope!
Lots of it!
As soon as we make teshuva, all this goes away just like that.
====
What's the alternative?
To just sit here giving ourselves ulcers and heart-attacks from fear and anxiety about what will be?
Only God decides who lives and dies, and when and how that's going to happen.
Only God.
If God wants to kill me – I can't do anything to stop Him.
And if God wants me alive – no-one else can touch me.
So, I have nothing to lose by believing all this will turnaround, if God wills it, in an instant.
And it also happens to be the truth.
====
I'm cutting and pasting a new letter from the Rav that just came out now, from HERE:
New letter for Chanukah from our Rebbe Rav Eliezer Berland shlit"a, which was written from between the walls of prison to his attorney, and which he requested to publicize speedily to his students.
Kislev 5782

"The eight days of Chanukah come to nullify the power of the eight kings of Edom (Parashat Vayishlach – Breisheit 36:31-39): Bela ben Beor (the aspect of Da'at-knowledge), [who] swallows the entire world, and with the first Chanukah candle we subdue him."

"Yovav ben Zerach from Batzra (aspect of Chesed-kindness) who we subdue with the second candle.

"Afterwards, Chusham from the land of the Temani (aspect of Gevurah-strength) who is full of strengths and we subdue him with the third candle.

"Afterwards, we have Hadad ben Bedad (Tiferet-Beauty), who is a person that always rejoices in wars, and the fourth candle subdues him.

"Afterwards we have Samla from Masreka (Netzach-victory and Hod-splendor), who scrapes the entire world and is subdued with the fifth candle.

"Afterwards there is Shaul from Rechovot HaNahar (Yesod-foundation, and his place 'Rechovot HaNahar' alludes to Binah-understanding), who spread out over the entire world like a river (Nahar), and he is subdued with the sixth candle.

"Afterwards, we have Chanan ben Achbor (Malchut-kingship), who we subdue with the seventh candle.

"Then comes Hadar ben Pa'u, who makes himself as if he prays, builds churches and mosques, and we subdue him with the eight candle.

"Greetings to everyone"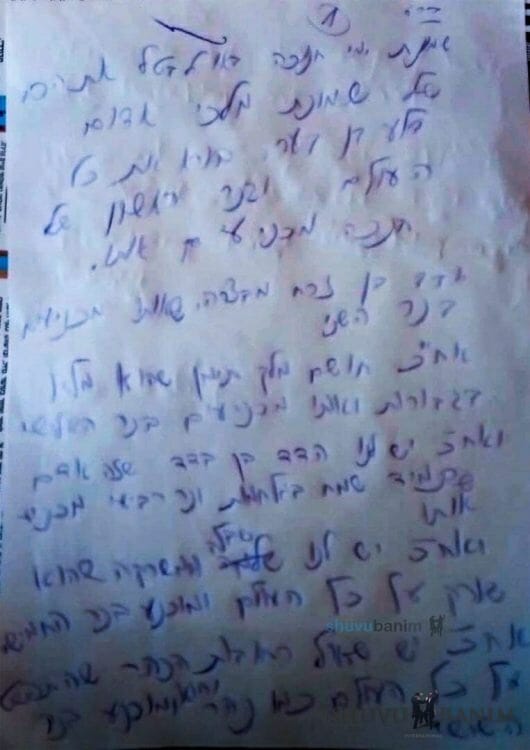 ====
Behind the scenes, things are being sweetened in awesome ways, all the time.
So don't lose hope!
And do very careful due diligence on everything you're imbibing from the internet, including also on my site.
Pray, double-check and come to your own conclusions.
They know that if they get us all to despair and give up, it's game over and they've won.
So don't despair!
Pray, dance and clap – and then make something yummy for dinner, or go for a nice walk, or paint something with your kids.
We have to keep living life, such as it is, until all this breaks.
And that moment is fast approaching.
Chanuka sameach.
====
UPDATE:
A reader sent me this:
Dear Rivka. I read your post
Still not sure because the 2 pic look like 2 different ppl but it could be I am mistaken of course.
====
The 'dead' Andreas Noack is meant to be the one on the right, while the one on the left is the guy I found on ResearchGate.
She's right – they are different people.
So, I went back to beat the bushes, to see if I could find a chemistry PhD with a dissertation on graphene called Andreas Noack.
I still can't.
But I did turn up another interesting 'Andreas Noack'.
This one is doing lots of research into people tracking and 5…G.
You can see some of his research papers HERE.
====
Here's a few that caught my eye:
2015
Game-Theoretic Model of Incentivizing Privacy-Aware Users to Consent to Location Tracking.
Emmanouil A. Panaousis, Aron Laszka, Johannes Pohl, Andreas Noack, Tansu Alpcan
Proceedings of the 2015 IEEE TrustCom/BigDataSE/ISPA, 2015

I see you: on neural networks for indoor geolocation. 
Johannes Pohl, Andreas Noack
Proceedings of the 23rd European Symposium on Artificial Neural Networks, 2015

2018
Fast computation of the principal components of genotype matrices in Julia. 
Jiahao Chen, Andreas Noack, Alan Edelman
CoRR, 2018
====
This 'Andreas Noack' sounds like a spook…
And I still haven't found the one with the PhD in chemistry who is meant to be dead.
If you have more info, send it in.
As always, just trying to get to the bottom of what is going on here, so happy to post something up, if he really is a real person, with a real PhD in the field claimed. Then at least we'd have that part of the equation proven to be accurate.
TBC
====
https://www.rivkalevy.com/wp-content/uploads/2021/11/michael-schofield-tYhT65mJ0G0-unsplash-scaled.jpg
1696
2560
Rivka Levy
https://www.rivkalevy.com/wp-content/uploads/2022/07/Rivka-Levy-2-300x162.png
Rivka Levy
2021-11-30 11:48:01
2021-11-30 17:23:56
Courage